Day 7 of 30 – Our True Identity Challenge
Dear Seeking Sister,
I am Moving Forward.
Today we learn that part of our true identity is that as Christians we "move forward".  There are dozens of teachings that could be created while studying Philippians 3:13, but the Holy Spirit is laying on my heart that moving forward means that we continue to grow and mature as Christians.  We don't look back at past behaviors or accomplishments or even sin; but rather we 'reach forward'.  We grab hold of Christ and remain in His grip for the remainder of our ride.   Our life is a gift of pure Grace, but to test this reality we must take hold of the promise of the future ("and reaching forward to those things which are ahead," Phil 3:13).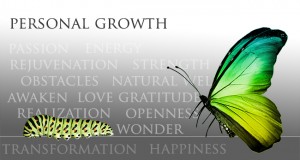 What happens when we are not living out our true identity and not moving forward?  I have learned from my own personal journey that if I feel like I am treading water, not growing, not moving forward it is time to examine myself. Or, more importantly allow God to examine me while I listen and learn.
I have two types of obstacles that can surface that always thwarts my living as a Christian who continues to reach forward (grow and mature).   One is that I might be stuck in a habitual sin.  A sin that I do not repent of and completely turn away from.  Living in sin always stunts my progress and keeps me from the growth blessings that come with removing a sin from my life.  The second obstacle preventing growth is my rare tendency to drift from my Source.
By drifting I mean I am not:
Reading my bible every day.
Engaged in a small, connection group.
Meeting with Christian sisters and brothers for genuine worship at least weekly (going to church).
Steeping myself in regular sound theological bible teachings.
When I drift, my life starts to feel empty, a little out of sorts.  My priorities feel off and I have a frazzled, rushed feeling at my core.  I feel as though I never have enough time.  I acquire a negative outlook about most things.  When I pause and allow examination, I can identify why I am not moving forward and why my priorities are misaligned.
If I want to move forward and continue growing I can do it by no other means than by the ones used by those who become great musicians, dancers, painters, or athletes.   I know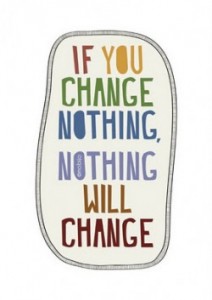 well enough that one cannot become a great artist, medicinal doctor, or amazing athlete without certain habits and practices.  How can I be a maturing Christian without the same dedication?   In essence, "Christianity is the perfection of common sense."  For me, those habits and practices that keep my life properly aligned and moving forward are in the bullet list above.  These practices sustain me by keeping me close to my Heavenly Father.
Without a commitment to those habits and practices, I've stopped:
Seeking God.
Speaking to God.
Listening for God's voice.
How am I to look or reach ahead with eagerness when I cut off my life Source?
Action:   God's Word tells us that we will only grow if we keep reaching forward.  Growth means change.  For Christians, it may be some habits.  Read several translations of Philippians 3:13 (some provided below).  Set a timer for 5 minutes and then begin to pray.  Ask God to examine some of your habits.  Listen quietly for His response.  If He finds a habit that you should discontinue, ask for His help ending it.  Ask Him for actionable steps you can take today to end the habit.  If God doesn't find a habit you should end, but rather one you should begin, then ask for His guidance on actionable steps you can start today to begin this new habit.  Write down the action items God gave you.
PHILIPPIANS 3:13
"Brethren, I do not count myself to have apprehended; but one thing I do, forgetting those things which are behind and reaching forward to those things which are ahead," (NKJV)
"I'm not saying that I have this all together, that I have it made. But I am well on my way, reaching out for Christ, who has so wondrously reached out for me. Friends, don't get me wrong: By no means do I count myself an expert in all of this, but I've got my eye on the goal, where God is beckoning us onward—to Jesus. I'm off and running, and I'm not turning back." (MSG)
"Of course, my friends, I really do not[a] think that I have already won it; the one thing I do, however, is to forget what is behind me and do my best to reach what is ahead." (GNT)
—
[The 30 Day True Identity Challenge comes from Tiffany Dooley's Mirror Mirror message from The City Church, @TiffanyDooley]